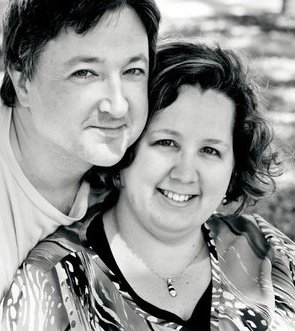 I've been making music since I started piano lessons at 6 years old. I love teaching and have been doing so privately and in classroom settings throughout my career.
My wife and I are empty nesters of three children, and will have four grandchildren by March of 2022! We live in Houston, Tx, where I teach and record from. On the side, I am the music director for The Music Box Theater in Houston, and regularly play jazz and private gigs around town, especially with my 22 year stint as part of The Mark Dini Group.
Musically, I started with classical piano and progressed to jazz and pop music as a teenager. In junior high, playing trumpet in band progressed to playing bass in jazz ensemble. Finally, acoustic guitar satisfied my need for something to play songs with that was more portable than a keyboard.
Initially, my desire to be a studio session musician resulted in pursuing a wide variety of musical skills, instruments, and segments of the music world. From arranging and composing for orchestra and rap albums, to audio engineering/consulting and music typesetting, my experience became very diverse. Loving so many styles of music, I played professionally such diverse things as salsa piano, folk guitar, jazz bass, and funk drumming. I also love teaching and have developed curricula for several schools as well as guest-taught at numerous universities and conferences.
Learn More
View Austin's past projects and current events at AustinMakeMusic.com.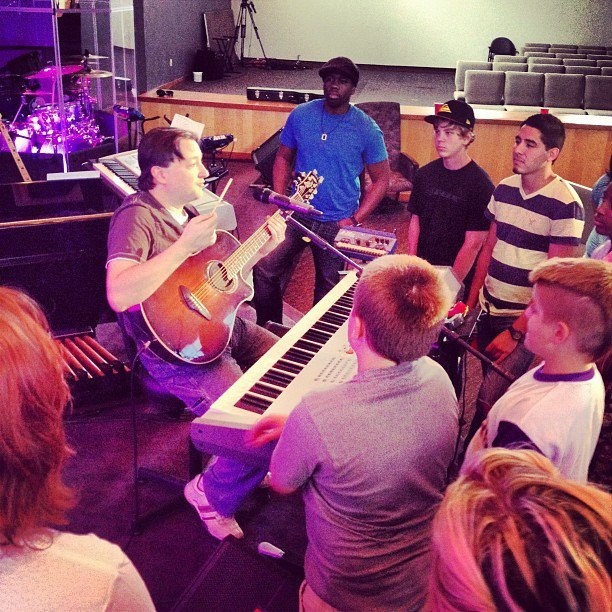 I've been asked innumerable times: "How many instruments do you play?"
Well, I can get around on most anything. However, I don't play anything bowed (like violin or cello) nor the steel guitar. The instruments I teach are those I have the most background and have played professionally with.
Please contact me if you have any questions, I would love to talk with you!
Sideman-Toured internationally with multiple artists and bands across 45 countries and hundreds of recording sessions as a session player.
Artist- Recorded 12 albums and toured throughout US and England  
Producer-Produced over 100 albums and projects for large variety of album, film score, demo and jingle clients.
Developed curriculum for audio production at audio trade school.
Lectured at conferences and universities, schools and churches. teaching music and creativity across the globe.
Skilled in multiple instruments with varied styles.
Experienced in professional audio production (Live and Studio) and teaching music theory.
Teaching & Public Speaking since 2000
Founded or co-founded Covenant School of the Arts (Florida), Catharsis Worship School (Austin, Texas)
Highlights as guest at universities and other schools
Oral Roberts University – Tulsa (8 years in multiple roles)
Southeastern University – Florida (4 years in multiple roles)
MediaTech Institute – Texas (taught and developed curriculum, 2 years)
Levite Praise Institute Hernhutt – Germany (3 months)
Created to Worship – England (2 years)
Numerous smaller conferences, clinics, workshops, and master classes
I believe in teaching from a focus on alighting the creativity in everyone, followed by a push towards maturity in that artistry.
Young and old, any aspiring musician will take ownership of music that they create themselves, and spur them towards working on technique in order to refine and grow their own creativity.
Thus, learning other people's music (repertoire) is important as a path of learning towards being creative.
Learning and drawing from different disciplines and techniques, as well as approaching things holistically gives one a larger amount of seeds to choose from for launching their own creativity.
I love getting back to basics and connecting with younger students as well as diving deep with older students and more mature artists while drawing on my diverse background as an artists' coach.